I missed a few commercially available low-tech AAC Boards in my post last week, so here are a few more. The first is the
Communic
ard Trio
. It includes three pads of single sided communication boards, two picture and one spelling. It can be used in multiple health care settings and is disposable. It is mostly designed to be used as a short term solution while AAC is evaluated. It costs about $27.00 for the three pads of 50 sheets.
The health care communication board by
Greenhouse Publications
is a full color, disposable, two-sided board. It includes a pain scale and common images to communicate health care needs on the front and a spelling board and more images on the back. A pack of fifty costs $14.00.
Also from
Greenhouse Publications
are the interactive communication board sets. There are four full color sets including recreation, leisure and community, home and health, food and sensory/social and emotional. The boards are printed on card stock and laminated for durability. Each set is about $30.00.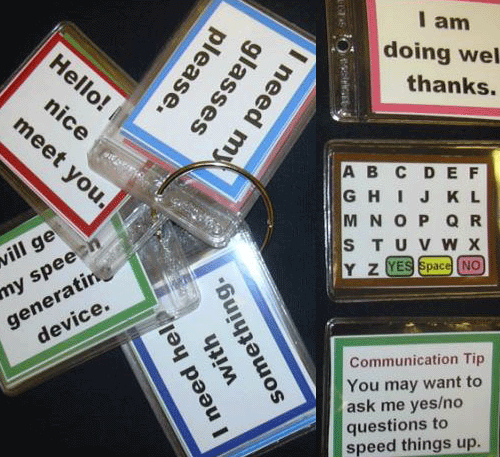 Finally here is
The Ring
a set of 20 mini-communication boards held together on an "O" ring.